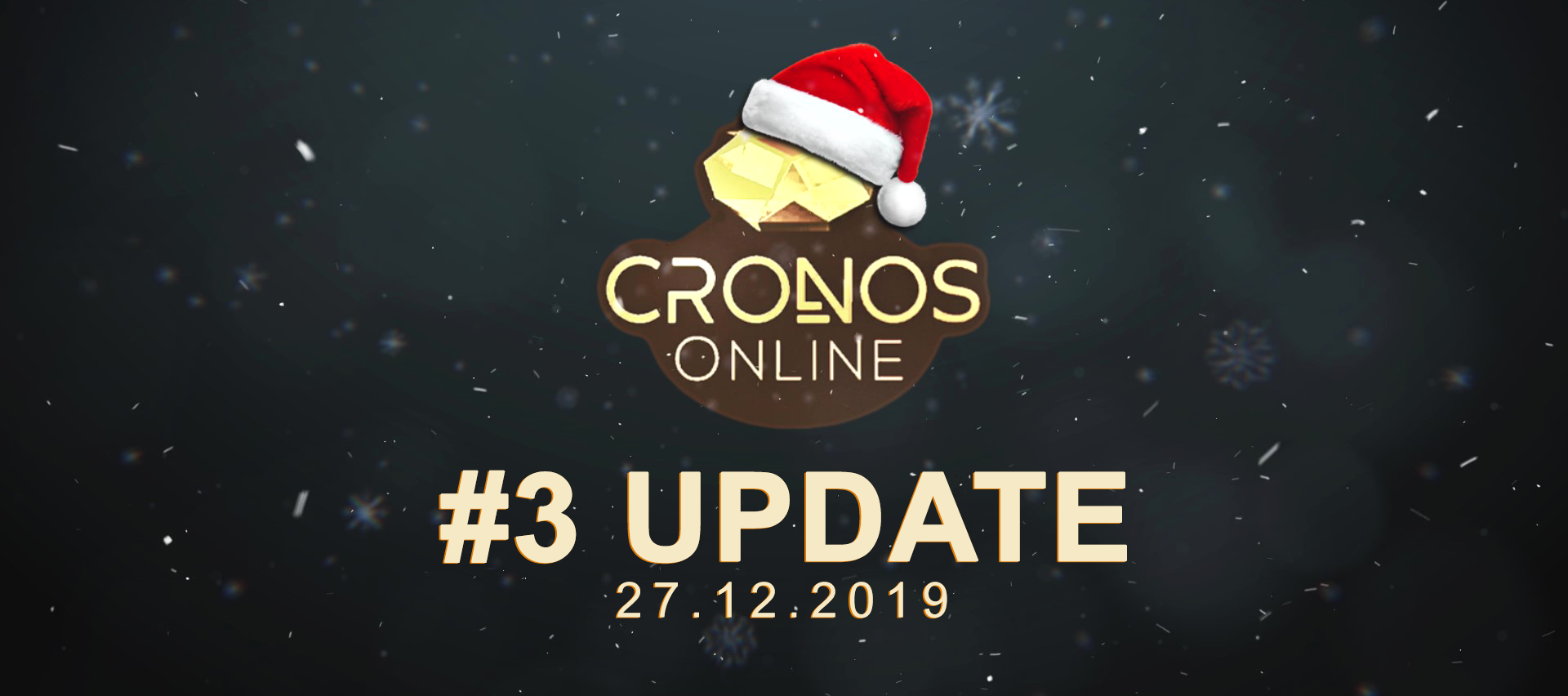 The third update of Cronos has been successfully applied. Below you can find a detailed change-log!
General.
-Added Reverse cool-down of 180 seconds on jobbing.
-Added new avatars.
-Improved PvP Matching security.
-Classic Uniques had a slight decrease on honor points.
-Added 6 Honor Points on win of PvP Matching.
-Added activity tokens on Sky Temple.
-Rich title color is now white.
-Rival uniques now drop 150 silks instead of 100.
-Added best killer announcement in Sky Temple and amount of kills he got.
-Added reward for top 5 of Sky Temple as following:
1. 100 Diamonds.
2. 85 Diamonds.
3. 70 Diamonds.
4. 50 Diamonds.
5. 25 Diamonds.
-KTG reward has been changed to 150 Diamonds.
-Hided elo titles and ranks in Colosseum.
-Reduced BA time to 10 minutes.
-Tripled Medusa INT HP.
-Increased trade route teleporter's delay to 20 seconds.
-Bless will now be available for INT characters on Colosseum & Sky Temple.
-Warrior Skins are now available on Colosseum.
-HWID of CTF & BA is now 1.
-Added Activity Token drop on Job Temple monsters..
-Blocked Party masters from the possibility to kick members from the party when they enter the dungeon.
-Reduced Gold Star box price from 250M to 200M.
-Reduced Lucky Scroll 2% duration to 5 minutes.
-Reduced Lucky Scroll 3% duration to 5 minutes.
-Damage of some fellow pets is now fixed and equal to the rest.
-Added teleport skill for Warlocks with an INT requirement of 300.
Neptun Weapons.
As advertised before the server opening, it is time for Neptun Weapons to join the party since 2 weeks have passed. Converter price is set to ensure a stable economy and protect the rarity of Neptun Weapons.
-Neptun Converter is now available on Gold Miner for 250M. Using it you can destroy Seal of Star items and get Neptun box on ur chest.
-Neptun Box is now available, to get it you will need to destroy a Seal of Star item using the Neptun Converter. The box will then be added on your chest.
Uniques.
While offering so many uniques is really good for the competition we want to allow our players to focus on other activities as well. The changes made on this section focus on this direction.
-Roc now spawns Monday & Friday at 20:30 server-time.
-Khulood & Thief Boss Kalia now spawn at random spawn points on same map they were spawning.
-Karkadan & Launatune are now spawning on Jupiter Temple at specific spots.
-Karkadan & Launatune re-spawn time has been increased to 8 hours.
-Khulood & Thief Boss Kalia re-spawn time has been increased to 12 hours.
-Yuno & Jupiter re-spawn time has increased to 9 hours.
Capture the Flag & Battle Arena.
As you know Seal of Moon weapons have a requirement of 500 Jewels. To make Capture the Flag & Battle Arena a lot more interesting for our players, we are greatly increasing the rewards you get.
-HWID of CTF & BA is now 1.
-CTF & BA IP Limit is now 2.
-CTF Kill = 1 x Event Box.
-BA Kill = 1 x Event Box.
-BA Win = 10 x Event Boxes.
-BA Defeat = 3 x Event Boxes.
As you already know 1 Event Box = 1 Jewel & 1 Activity Token.
28.12.2019 17:36